What is trifle?
Trifle, quite possibly Britain's best love desserts. Most British desserts feature some form of cake or pudding with warm custard but this one is a true summer time favourite featuring cold custard! I think id opt for cold custard over warm any day! With the recent platinum jubilee celebrations social media has been full of various trifles, the BBC even held a platinum pudding competition, judged by Mary Berry! The winner of this competition was Jemma Melvin who created a lemon and amaretti trifle. With all the trifle temptations I looked up a recipe and totted up the calories and I was quite surprised how high the figures got and I thought there must be a healthier option! I went on a mission to create a low calorie trifle.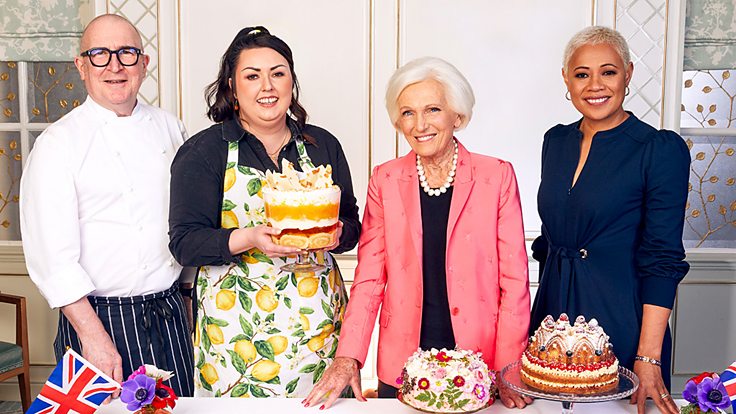 How to make a low calorie trifle
My local supermarket, asda, has quite a large range of reduced fat or reduced sugar items that i often use but this isn't a typical recipe for me, usually my recipes focus around having as few processed ingredients as possible but that's not really an option for this low calorie trifle recipe so were going to put the clean ethos aside for a day and load up on pre prepared ingredients like jelly and tinned custard to create a low calorie equivalent that is still healthier than the traditional dessert. I've also chosen to portion this trifle out into separate glasses so avoid over indulging, its easily done! If you don't have dessert glasses or trifle bowls you can use gin glasses like I have! This recipe will fill 4 gin glasses at 260kcal each or 6 wine glasses or individual trifle dishes at 175kcal each.
Step 1: Fruit and Jelly (Jell-O)
Traditional Trifle consists of 4 layers. The first layer is a strawberry jelly. Jelly (or jello as its known in America) usually comes in a powder or concentrated block form, follow the packet instructions to mix up the jelly solution. Most packets of jelly should give you around a pint of liquid. Pour into your glasses aiming to fill 1/3 of the glass. Quarter 6-8 strawberries and float even amounts in each of your 4 glasses.. The next layer traditionally would be a thin sponge or lady fingers. I opted to leave this layer out, partly to save calories but also because i've never seen the appeal of a soggy sponge layer. Put your jellys in the fridge for 4 hours to set.
Step 2: Custard
Once your jelly has set you can add a layer of custard. Layer 1/4 of a tin of custard into each of the 4 glasses before topping with reduced fat whipped cream. I opted for low fat tinned custard just to make it an easy and accessible dessert to make. If you would rather ditch some of the processed ingredients you can make your own fresh custard. Check out some of these recipes for low calorie custard:
Step 3: Whipped Cream
Traditionally a product called dream topping by birds would be used but its rather high in calories, as nice as it is and its very similar to whipped cream. The main difference between dream topping and whipped cream is that dream topping will hold its shape for several days when refrigerated where as whipped cream will not especially if its a warm day. If you are wanting your low calorie trifles to last a few days then i would recommend adding the whipped cream before serving.
As a final touch you can add a few rainbow sprinkles to the top of your low calorie trifle to serve.
latest posts:
Please consider liking and following my Instagram and Facebook @ HealthyHeartyWholesome. Not only does it help you to stay up to date with all of these cool recipes but it helps support me, which means I can continue to bring you these super yummy healthy recipes for weight loss for FREE!
Related Recipes: